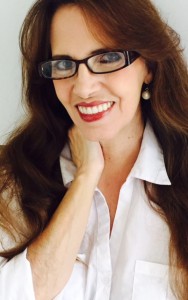 Thank you for visiting my website! You might say I'm living my dream of reaching the world with my passion for writing. I began my 24-year journalism career interviewing people around the globe and writing true life stories for several worldwide magazines. To date I have hundreds of features in print and am currently a regular contributing writer for Bauer Publishing's First for Women and Woman's World magazines. I have also been a newspaper reporter both in Central Florida and in Ohio. I specialized in community profiles, government, and cops & courts, winning recognition for my features two years in a row from the Florida Press Association. Along with these accomplishments, I am proud to be a published author. My memoir Prison of My Own…A True Story of Redemption & Forgiveness (Cook Communications Ministries – 2005) was featured on The Montel Williams Show, The Harvest Show, The Dr. Browne Show, and ABC's 20/20. It also gained a distinguished review in the Christian Marketplace Magazine.
I am so excited about God Gave Me You and enjoyed every minute of working on it with my dear friend, Tricia Seaman. Writing this book alongside her has taught me so much as we had endless interviews, laughed, cried, stayed up until all hours tweaking and editing. I walked away from this project a changed person because of her powerful story. I no longer sweat the small stuff. I take time with my family savoring every moment and let chores, deadlines and paying bills take a backseat. I smile when I watch TLC's Say Yes To The Dress (You'll understand once you read the book!) and I no longer see the plans I have for myself as carved in stone. Because of Tricia and the remarkable friendship God placed in her path, I've come to realize I can worry, dissect, think I know where I'm going next, but in reality all it takes is one destined moment and all of that is erased like a message in the sand. In its place will be a far better plan leading to destinations I could never have dreamed of. Because of God Gave Me You I learned to let go and let God…..then be amazed by His timing and His miracles!
This message is only visible to admins.
Problem displaying Facebook posts. Backup cache in use.
Click to show error
Error: (#200) Provide valid app ID Type: OAuthException